2022 Taxes
First half or full payment due by January 31, 2023 payable to the Town of Eagle Point mail to the Town Treasurer at the address below or you may put in the Town Drop box. Seperate check for dog license, along with dog license form.
You can view or print your tax bill from the Chippewa County website Chippewa County Property Tax
If you need to license a dog please send check as indicated below with application to the Town of Eagle Point
Mail to:
Kevin Lueck,Town Treasurer
17502 175th Ave.
Bloomer, WI 54724
Dogs are required by State Law to be licensed. Send check payable to the Town of Eagle Point along with the dog license request form Dog License Request Form
PAYMENTS CAN BE DROPPED IN THE SECURE DROP BOX AT THE TOWN HALL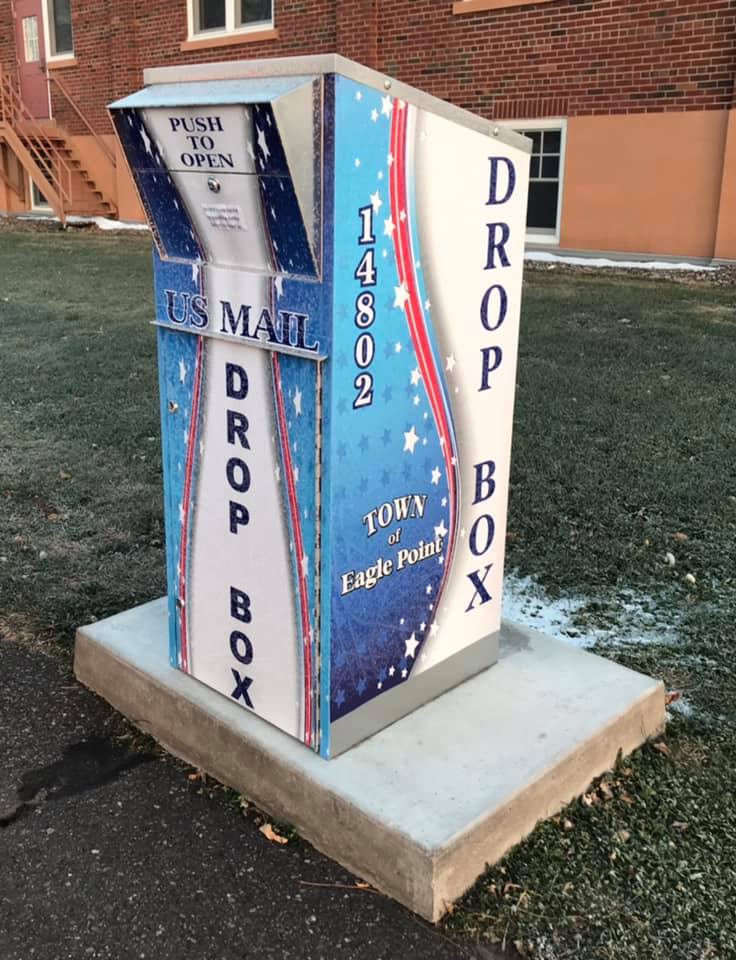 p